You must allow cookies and JavaScript for a proper shopping experience.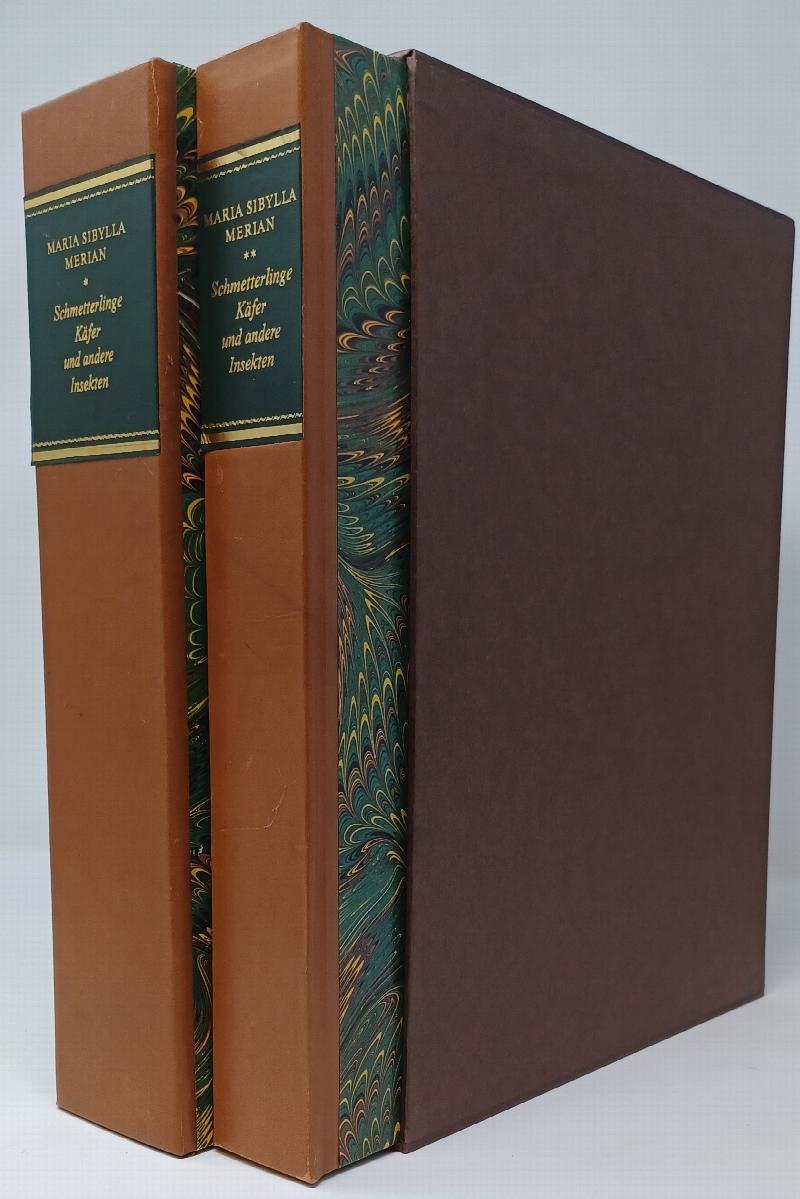 Price: $825.00 USD
Publisher: Leipzig, Edition Leipzig : 1976
Seller ID: 918of
Binding: 2 hardcover vol in slipcase
Condition: very good
---
SCHMETTERLINGE KAFER UND ANDERE INSEKTEN, "Leningrad Book of Notes and Studies". In GERMAN, ENGLISH, RUSSIAN and FRENCH. In Like New condition. -- The work of the German-born naturalist and painter Maria Sibylla Merian (1647-1717) is a colossal work resulting from 25 years of studies on insects, in particular caterpillars, butterflies and beetles. -- -- Facsimile Edition reproduced after the original in the library of the Academy of Sciences of Russia in Leningrad (St. Petersburg) by EDITION LEIPZIG in 1976. One of 1750 numbered copies. The plates were destroyed after printing. -- In solander ...
View More...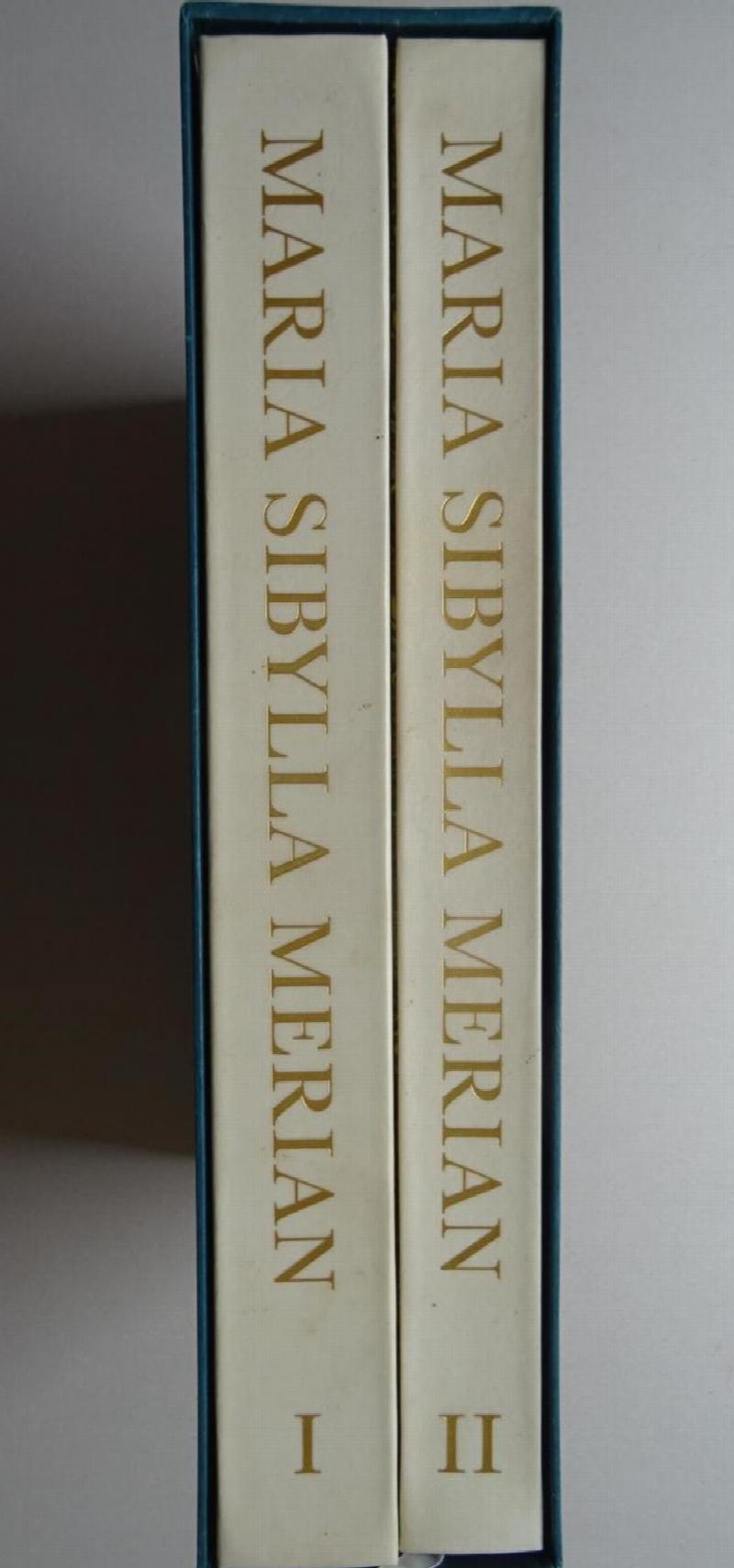 Price: $899.00 USD
Publisher: Leipzig, Leipzig: Edition : 1974
Seller ID: 922ho
Binding: Elephant folios (19x15 inches) housed together in
Condition: very good
---
Maria Sibylla Merian: Leningrader Aquarelle / Leningrad Watercolours; text in English, German, French, Russian. Edition Leipzig, 1974. Limited. hardcover. Maria Sibylla Merian. 50 fine large color facsimiles of original watercolors in 2 volumes -- plate volume with 50 fasicles loose as issued in a velum-backed hand-marbled board clamshell case. The text volume (319 pages of commentary in Russian, English, French and German) in a matching binding has 146 smaller color reproductions on 17 folding plates. Elephant folios (19 x 15 x 4.5 inches) housed together in a plain green board slipcase. Edit...
View More...